Ramya Rao (Unregistered Guest)
Posted From: 66.171.82.250

| | |
| --- | --- |
| Posted on Friday, May 13, 2005 - 2:15 pm: | |
---
Thanx Arijit... You do a very good job finding good pics and rare new stuff about Ash on web all the time. Like this below pic and her quotes... Keep up the good work






Arijit Bhattacharya (Aishzone)
Username: Aishzone

Registered: 2-2004
Posted From: 221.134.57.66

| | |
| --- | --- |
| Posted on Thursday, April 21, 2005 - 5:46 am: | |
---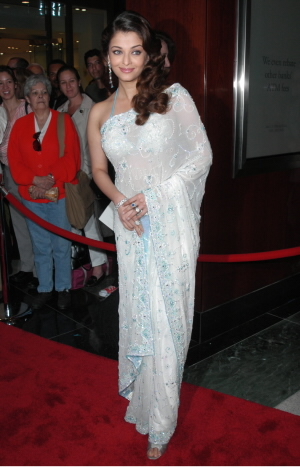 Aishu arrives for Time Magazine Celebrations New "Time 100" list of Most Influential People In The World on April 19, 2005 in New York City.




"It is undoubtedly an honour. It feels great that I was a part of this remarkable group.

On a personal level, it's a humbling experience because the people I have been rated with have achieved so much more than me"